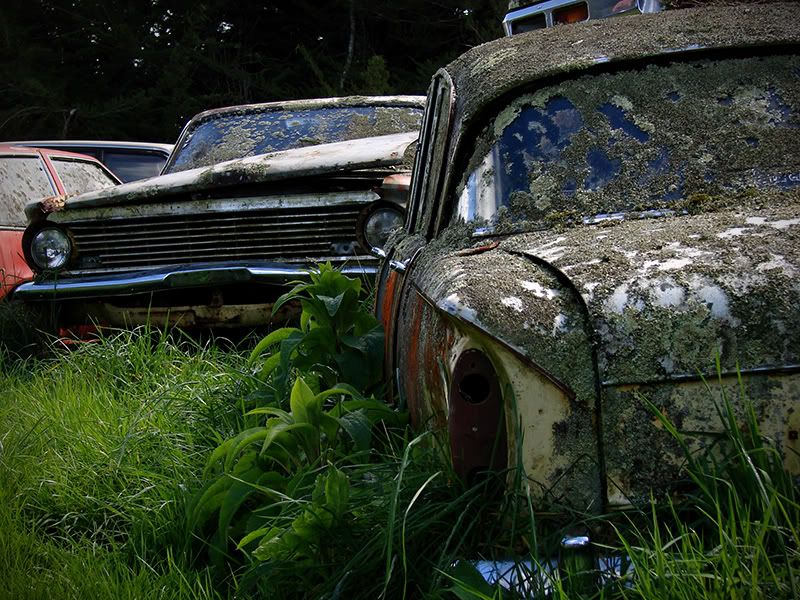 Making a Valiant effort to escape the Humber, which isn't above Holden up things.
That's right… I went there.
The photos on this post are all taken by padre Richard also known as Snoozin on a few forums here and there.  They're a sweet combination of slightly saddening but entirely impressive collection of a friendly and reasonable hoarding chap.  If you like those "Rust in Peace" type pictures then this entry is for you. There's really no need for me to say anything about the photos, they speak well enough for themselves.
I've included some of my favourites in this post but being it would make the post quite large, I've included a gallery link at the bottom of the entry so you can view them all via thumbnail of your own accord.