You may remember, earlier this year.  Jarred (FLAWLES) ran a track-day at Taupo and by all accounts it was entirely successful, so much so that there were calls immediately for another.  Although this was unable to take place in such a short space of time, I received word yesterday that another one has been booked and you have several months to get yourself ready for it.  Here's the details!
Date : 23rd May 2010 ( 7 months away )
Location: Taupo Race Track (Track Lay-out #2)
Price: 1 car and 1 driver $110 (additional drivers $40 each)
Requirements:
A Helmet that is up to Motorsport NZ Regs and 100% Cotton Overalls
Car does not need a WoF (Warrant of Fitness) BUT it does have to be up to WoF specifications and has to pass scrutineering, No Pass, No Racing.
A minimum of 28 cars will be required for the Track-day to go ahead with a maximum of 35 being allowed.  So book NOW.
Timetable for the Days Activities;
0800 : Track Opens
0800 – 0930: Scrutineering
0930 – 1000: Driver's Briefing
1000: Track-time Starts
1230: Break for Lunch
1300: Track-time Resumes
1630: Event End.
If you wish to be a part of the fun, leave a comment and I'll pass your information on to Jarred via e-mail.
…and to finish, a photographic reminder from the last event;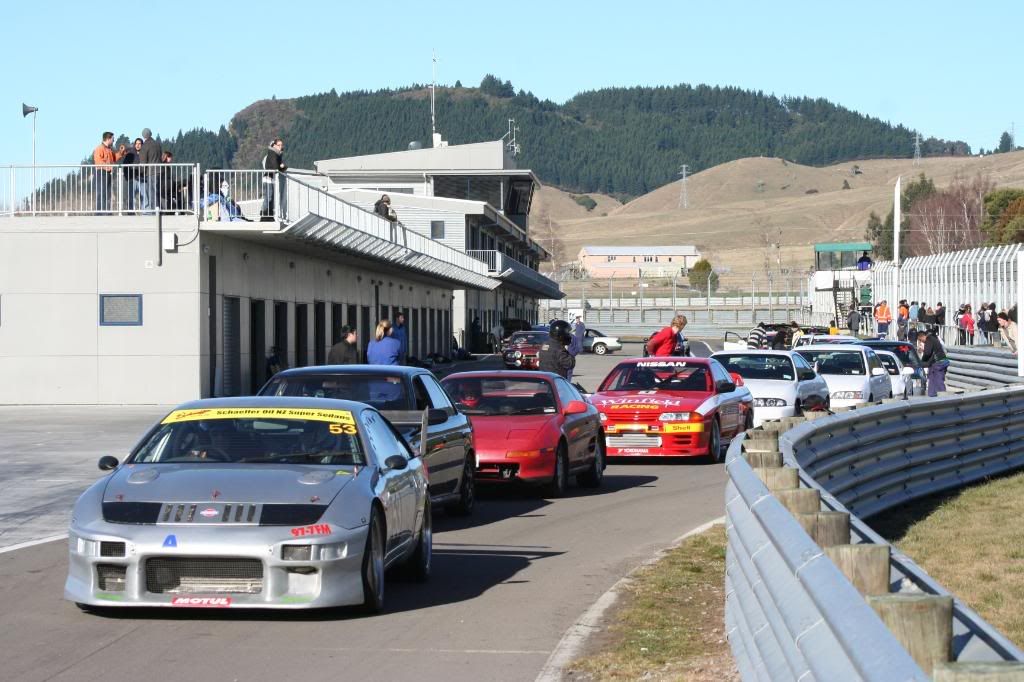 BE THERE!
-Michael